Commercial Land Survey Services
Commercial Topographical Land Survey
We provide an accurate and detailed base map, in both a digital and paper format, for the design of new infrastructure, buildings and landscaping. In addition to base maps, we can also produce a detailed, 3D digital elevation model of the property's existing ground surface for volume calculation and purposes.
Site Plan Surveys
Most governing municipalities require a site plan showing the location of proposed buildings and structures before they issue a building permit. Municipalities want to know that the proposed buildings and structures are within the property line setback requirements per the zoning that the building site is located in. Let us simplify this process for you! We will survey your property and create a site plan. The site plan will show the accurate location of existing buildings and structures. It will also show the proposed location and size of buildings or improvements.

Construction Staking Services
We will make sure your construction plans are properly executed by accurately locating and staking rough grades, road center lines, underground sewer and water main, final grades, curbing, sidewalks, parking lots, building foundations, indoor building structures and anything else shown on your construction plans.
ALTA Survey
ALTA surveys are property surveys that are standardized by the American Land Title Association and the National Society of Professional Surveyors. We typically perform these types of surveys for commercial lenders and for attorneys, but anyone can request an ALTA survey.  We take pride in our attention to detail and providing an excellent standard of care.
Laser Scanning
We provide laser scanning for a wide range of applications.  Laser scanning captures point clouds with thousands to millions of points along the surfaces of the objects being scanned.  Architects and structural engineers use our scans of existing buildings for BIM generation and to analyze structures for future additions. Manufacturing engineers appreciate how we can scan existing production facilities while they are in operation, so that they can complete their designs without down time on the production floor.  We provide very accurate as-built data for new electrical and plumbing installs. Laser scanning is a precise and effective way to monitor bridge and steel structure integrity and to observe structural movement. Laser scanning is an effective way to inventory manufacturing and production facilities.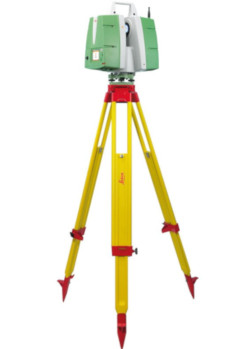 Digital Elevation Modeling
We provide accurate elevation models, or DEMs, for machine guidance. Working closely with excavation contractors, we will provide highly detailed information needed for machine guidance – whether it's for rough grading, sub grades or final finish grades.
Planning & Development Services
Convert buildings into office, commercial or residential condos for divided ownership
Create subdivisions
Rezone maps
Present client requests to government agencies
Serving Clients Across Eastern Wisconsin